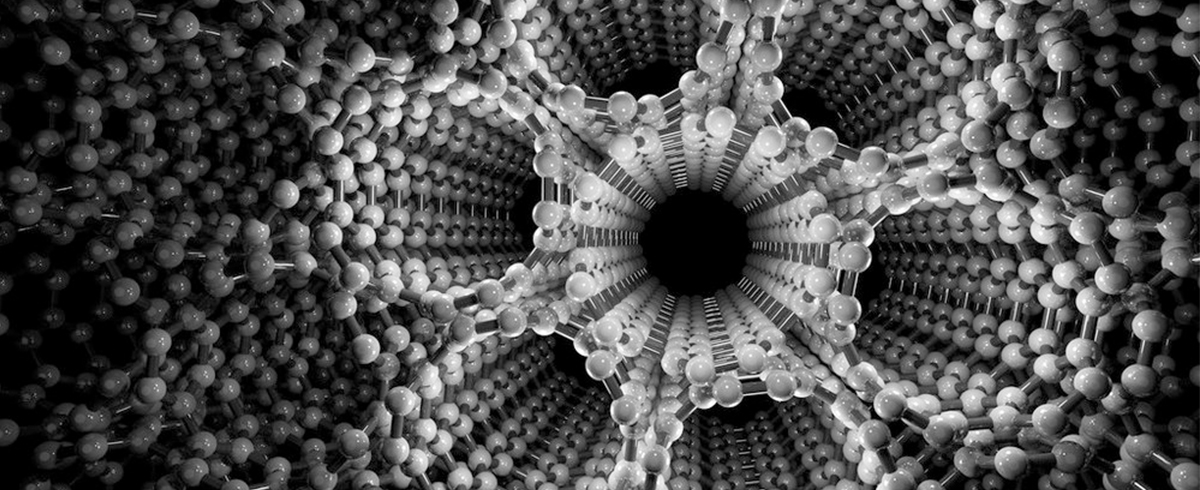 Virtual Conference on
"Editorial Board Meeting of Nanoarchitectonics"
Organized by Editorial Office of Nanoarchitectonics, Universal Wiser Publisher
(August, 2022)
Nanoarchitectonics(NAT) is a young, peer-reviewed, open access and interdisciplinary journal that combines nanotechnology with the research fields of material science, supramolecular chemistry and bio-related sciences to create functional materials from nanoscale units.
NAT is aiming to promote understanding and progress of related fields and to discover novel insights. The journal publishes articles ranging from fundamental aspects to applications of nanoscience and nanotechnology in material synthesis, structural fabrications, sensing, catalysts, environmental remediation, energy production and storages, device fabrications and biological/biomedical treatments thus bridging the gap between atomic and device scales in pursuit of new materials
To improve the development of NAT and provide a communication platform for the Editorial Board members, the editorial office will hold 1st Editorial Board meeting.
Meeting Time:
Date: August 13th 2022
Time: 2:30 p.m. (Singapore Time)
Meeting Participants:
Daisy Wong, Journal coordinator of Nanoarchitectonics
Prof. Lars Thylen, Dept of Theoretical Chemistry and Biology Royal Institute of Technology, Sweden
Dr. Raana Sarvari, Tabriz University of Medical Sciences, Iran
Dr. Sivaraj.P, University of Bayreuth, India
Prof. Hani Nasser Abdelhamid, Assiut university, Egypt
Prof. Wei Xie, Nanchang University, Gongqing, China
Prof. Maryam SaeidifarNanotechnology and Advanced Materials Department, Materials and Energy Research Center, Karaj, Iran
Dr. Gauri Sankar Mukherjee, Defence Research and Development Organization, Inida
Prof. Guangqun Zhai, Changzhou University, China
Dr. Sudheesh K. Shukla, Nano-bioengineering Laboratory, Inida
Dr. Mengli Liu, Fudan University, China
Dr. Satish Geeri, Pragati Engineering College, Surampalem, India
Dr. Suganya Dhandapani, Deemed University, India
Dr. Sarmishtha Chanda, Institute of Chemical Biology, India

Meeting Agenda: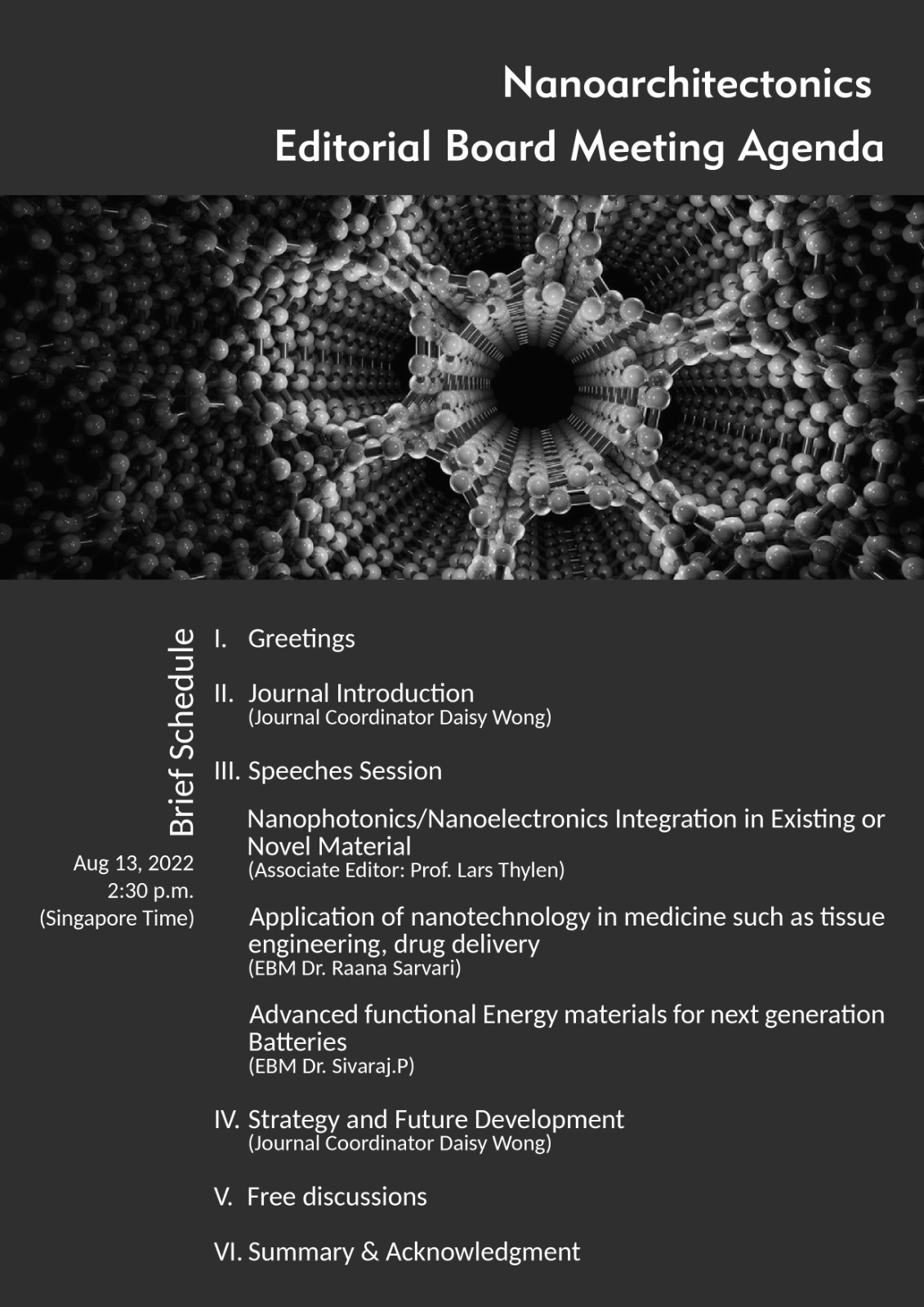 Contact us:
Email: editorial-nat@wiserpub.com