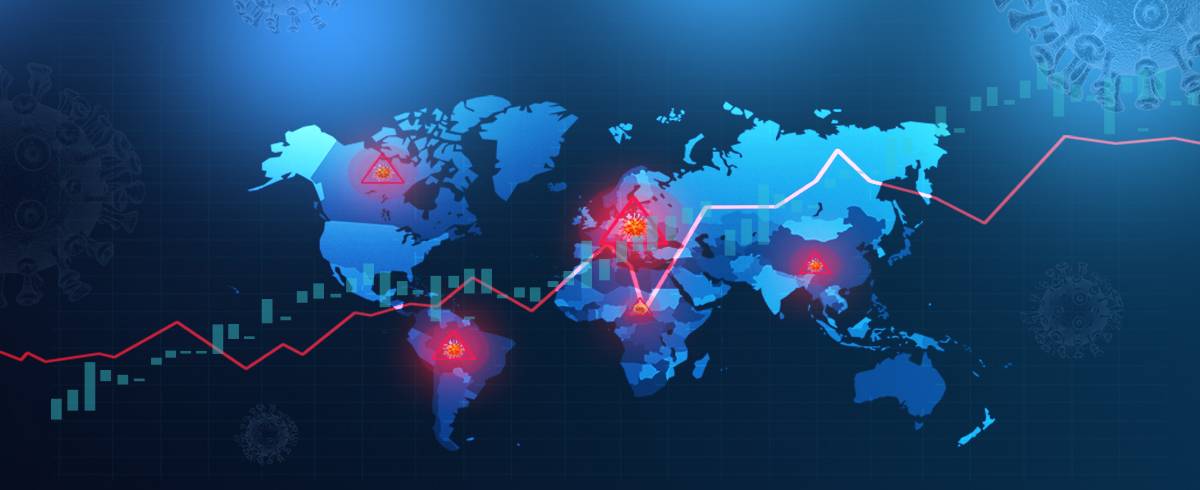 Two-day Virtual International Conference on
"COVID-19 and Economic Impacts and Prospects: Challenges and Policies"
Organized by Universal Wiser, Singapore in collaboration with the Department of Economics, University of Jammu, India and University of Kashmir, India
(August, 2021)
The COVID-19 induced shocks and lockdown measures to restrict the spread of the pandemic have severely contracted the global economy. The global economy is facing the deepest recession since the Second World War. Developed economies have experienced severe disruptions in domestic demand and supply, trade, and finance. Emerging market and developing economies have shrunk sharply, thereby forcing millions of people into extreme poverty and pervasive unemployment. The countries relied more on trade, tourism, commodity exports, and external financing have suffered hard depending on the magnitude of disruption. Interruptions in schooling and primary healthcare access have impacted human capital development adversely.
With the pandemic recedes sufficiently, growth is forecast to rebound in 2021. However, the growth prospects are highly uncertain and downside risks are predominant due to possibility of a more protracted pandemic, financial upheaval, and retreat from trade and supply linkages. The papers submissions are solicited on the following sub-themes, but are not limited to:
1. COVID-19 and severity of economic impacts
2. Uncertainty and possible economic growth outcomes
3. Widespread informality and health and economic consequences of the pandemic
4. Human and economic tolls of the pandemic in developing countries
5. Regional macroeconomic implications of the pandemic vulnerabilities
6. Impact on global value chains, trade, production, and financial markets
7. Long-term impact on investment, human capital, employment, and poverty
8. Pandemic and the implications of cheap oil
9. Challenges and prospects of economic recovery
10. Need for health and economic policy action
11. Protecting vulnerable populations to deal with similar future events
12. Restoring medium-term fiscal sustainability
13. Creating investment climate and sustaining growth
Submission:
For abstract submission send directly by mail to: editorges@universalwiser.com
For full paper submit online at: http://ojs.wiserpub.com/index.php/GES/login
Note:
1. It is planned to publish the selected peer-reviewed papers contributed to the international conference in forthcoming issues of the journal "Global Economics Science" published by the Universal Wiser (Singapore) for wider dissemination.
2. No Conference Participation and Publication Fee will be charged from the participants.
Submission Guidelines:
Please visit: http://ojs.wiserpub.com/index.php/GES/about/submissions
Abstract: 300 words maximum
Keywords: Maximum 6 keywords
JEL Codes: Maximum 6
Language: English
References style: APA 7th edition
Text font: New Times Roman, 10 point
Tables & figures: Please visit http://wiserpub.com/public/manuscript-template_GES.pdf
Evaluation: The publishing process is in double blind review system and non-tolerance of plagiarism.
Participation Method:
August 23
1. Click the following link: https://meeting.wiserpub.com/join.html?MID=8688991998
2. Input this,when clicked 'Enter' button at Wiser-Emeeting :
Conference number : 8688991998
August 24
1. Click the following link: https://meeting.wiserpub.com/join.html?MID=4128179295
2. Input this,when clicked 'Enter' button at Wiser-Emeeting :
Conference number : 4128179295